Worship Holy Engraving Solid Natural Art Carved Panel Wooden Temple Handmade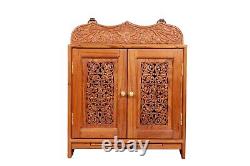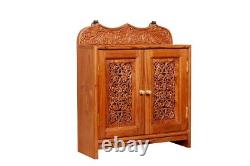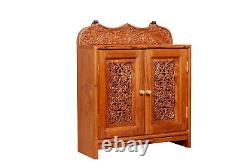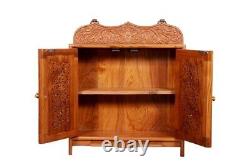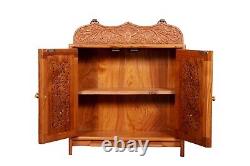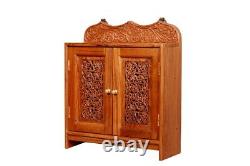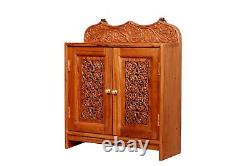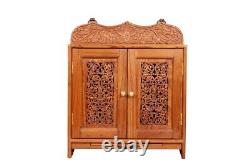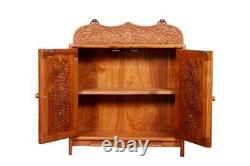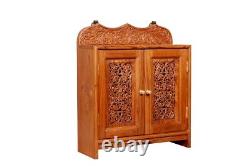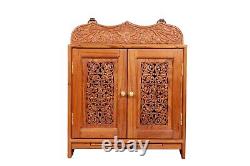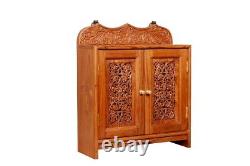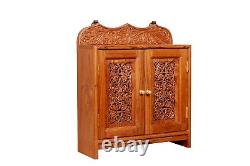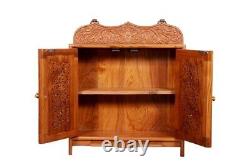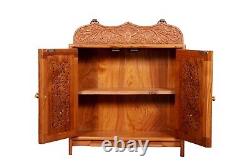 17 x 6 x 20 Inch. This temple is elegant and simple in design. It has a flat top and door. It is a no-fuss temple. You will find enough room inside it to place the deity or Diya's.
There is enough space to decorate the entire temple with flowers, too. You can keep your puja items like camphor, incense sticks, cotton, etc. In the drawer at the bottom of the temple. You can place it in any corner of the house or even mount it on a wall to save space. So, waste no time in bringing home this modest yet wonderful temple home.