Vintage STATIONS OF THE CROSS Hand Carved Wood Relief Church Panel ITALY 1940s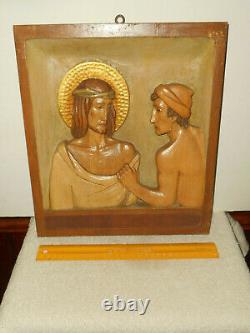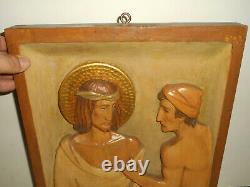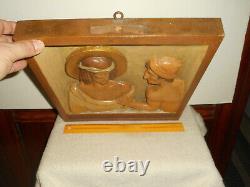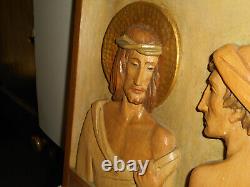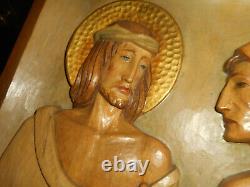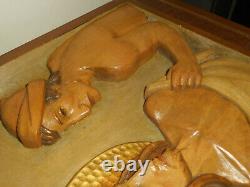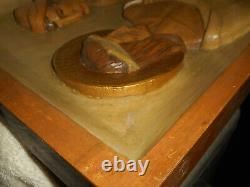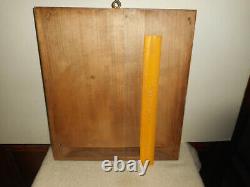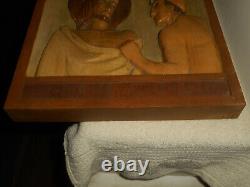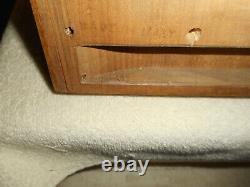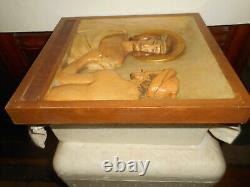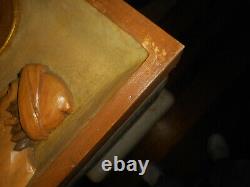 In very good condition with some corner and edge wear to panel frame. There is a very tight hairline crack to the upper left side top dark wood frame portion that shows about half way through the 1 3/4" thick panel and extends down into the inner upper curve about 1" and is barely visible but is there. A few shallow holes in the back from being hung in a closed Catholic Church, top moniker of a cross with the station number has been broken off and a small piece of wood dowel is protruding from top. Has normal age related wear and light dirt / dust in crevices.
Saved from going to the dump. It is a wonderful old carving.