Vintage Chinese Gold Gilt Pierced Wood Birds Flowers Carved Panel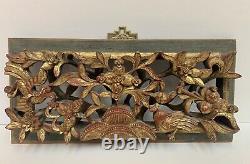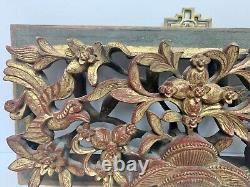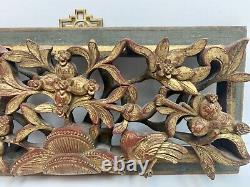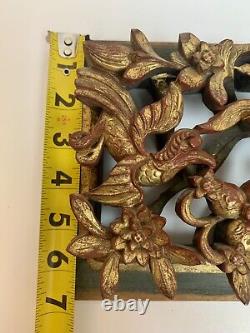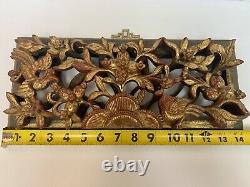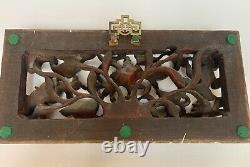 This vintage Chinese panel showcases intricate carvings of birds and flowers on a beautifully gilt-pierced wood surface. The craftsmanship and attention to detail in this piece highlight the artist's dedication to creating a unique and stunning work of art.
The panel is Unbranded, definitely an old piece, in great condition no damage to the wood. Please see pictures for measurements.
Some minor flaws are expected due to its age.