Ganesha Statue Kavadi Wall Panel Hindu God Wooden Wall Hanging Sculpture Temple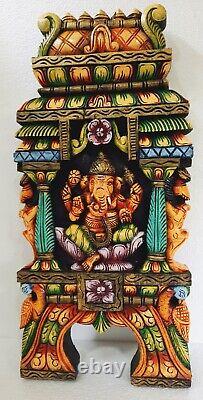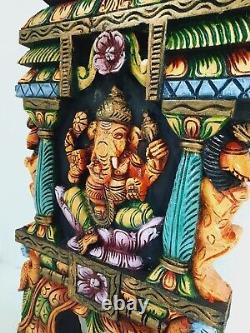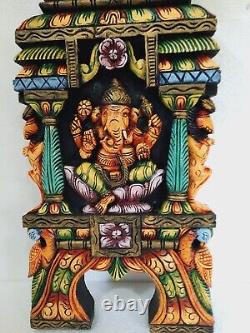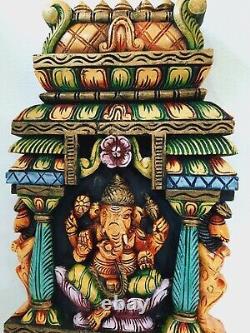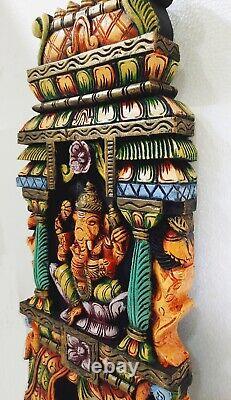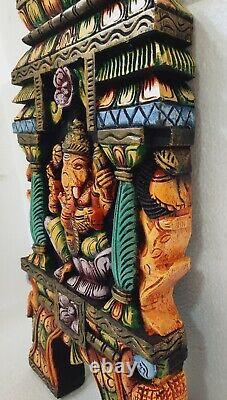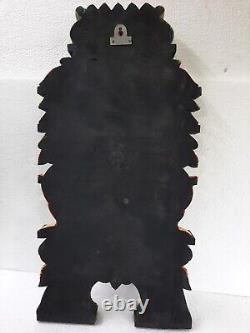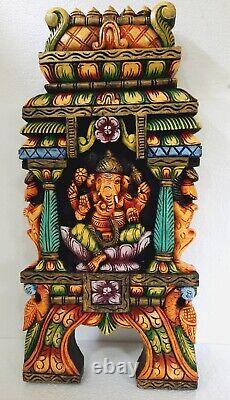 Ganesha Statue Kavadi Wall Panel Hindu God Wooden Wall Hanging Sculpture Temple Gopuram Puja Pooja Home Decor. It is truly a well-made product and an excellent representation of Asian Art, very much worthy of your art collection or as the center piece for your personal altar.
Height 24 inch (60 cm). Length 12 inch (30 cm). Thickness 2 inch (5 cm). Materials: Long Lasting Country Wood & Solid Wood Carving. Art: This Wall panel is entirely hand carved by the talented wood artisans of Tamilnadu, India and is undoubtedly one of a kind. The handwork is very fine with incredible detailing. An artist individually hand painted all the details on this wooden sculptures. Hand carved and hand painted finish! Handcrafted by gifted artisans of Tamilnadu who have dedicated their lives to mastering their craft. A Geographical indication or GI sign Handicraft by Government of India and Government of Tamilnadu based on origin. Ganesha also known as Ganapati, Vinayaka, or by numerous other names, is one of the best-known and most worshipped deities in the Hindu pantheon. Although he is known by many attributes, Ganesha's elephant head makes him easy to identify. Ganesha is widely revered as the remover of obstacles, the patron of arts and sciences and the deva of intellect and wisdom. As the god of beginnings, he is honoured at the start of rites and ceremonies. USA, UK, Canada, Australia, EU & Worldwide.
>We uses foam packing or bubble wrap and recycled EPS fill subsequently in the corrugated box to ensure that all our items safely reach customer door step. Please get in touch with me for any queries.