Carved Polychrome Wood Panel Relief Carving King of Hearts Medieval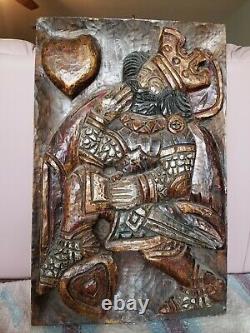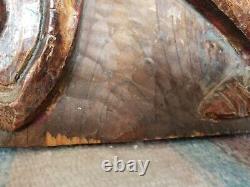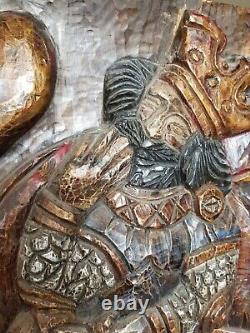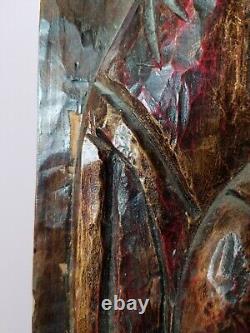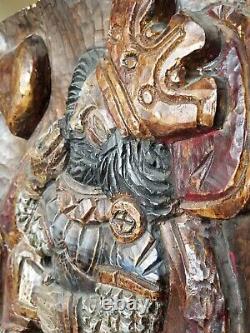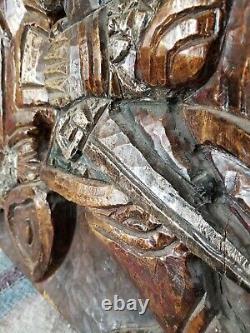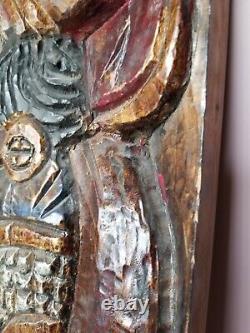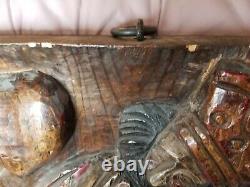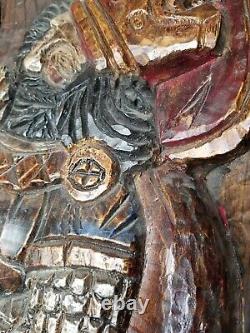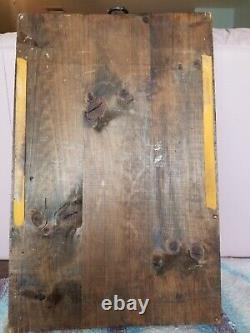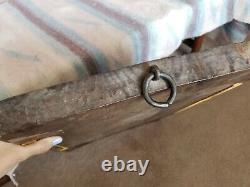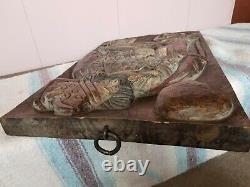 Wood carving panel measures about 23+ 1/2 inches tall x 15 inches wide and about 1+ 1/4 inch thick, from front to back. It weighs about 9 lbs. There is a heavy duty iron ring on top for hanging.
It has some chipping to the front and to the edges. The board may not hang perfectly flat against the wall. I'm not sure of the maker nor the age, but it's a wonderful carving.