Carved & Gilded Wooden Chinese Panel decorated with Two Love Birds & Prunus 1910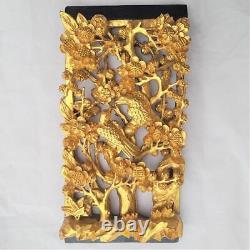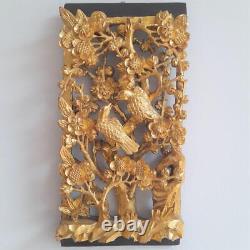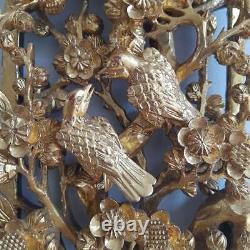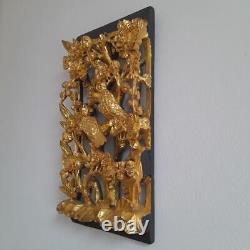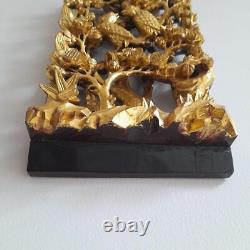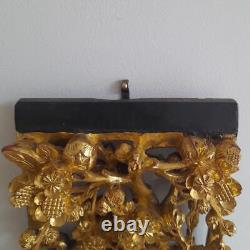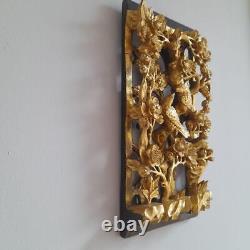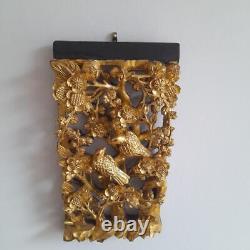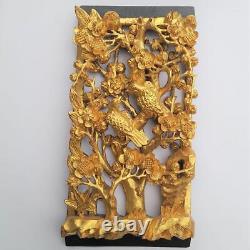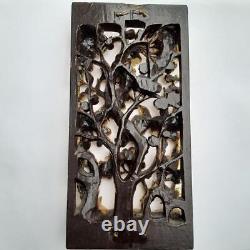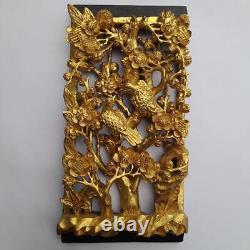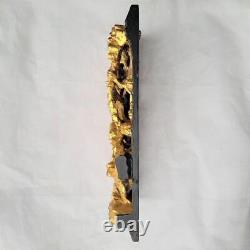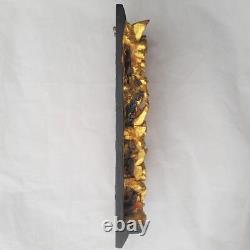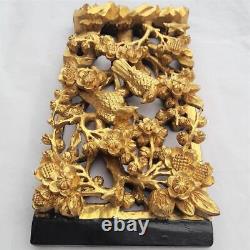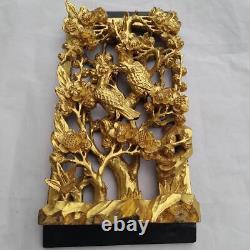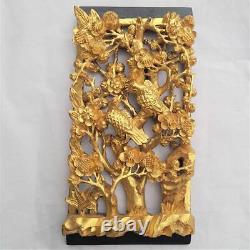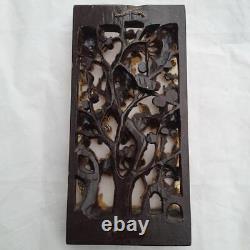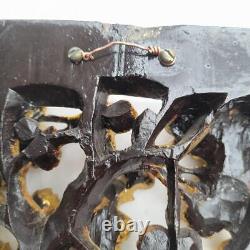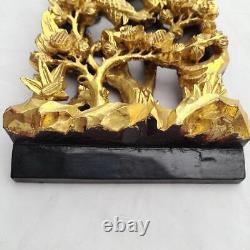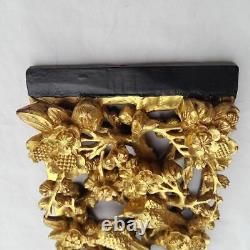 A late 19th to early 20th century ornate antique Chinese carved and gilded Chaozhou woodcarving???? This beautifully and expertly carved antique wooden panel would originally have been made as part of a piece of furniture, such as a cabinet, or room divider or some other decorative item from a wealthy persons home. The panel has a tapered locating lip at both the top and the bottom to slot into a similarly grooved holder. The beautiful three dimensional wood carving depicts two birds (Love Birds) sat on a branch together in the centre of the panel. They are surrounded by twisting Prunus branches and stems covered with flowers, buds and leaves. The bottom is carved as rocky ground with clumps of grasses and a large standing hollow rock to the right hand side.
It is in good antique condition. It may have been repainted and gilded, there is some rubbing to the gilding and a small minor loss of paint to the back. There are four screw holes to the back, it had been attached to an early 20th century lamp that was beyond economical repair when we acquired it.
The top two holes have been utilised to hold a wall hanging loop. The panel is 10 1/4 inches (26 cm) high by 5 inches (12.7 cm) wide by 1 3/8 inch (3.5 cm) deep. It weighs 241 grammes unpacked.