Asmat Wood Story Board Panel Tribal Carved Papua New Guinea Sculpture Fine Art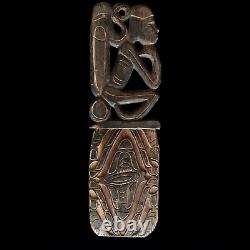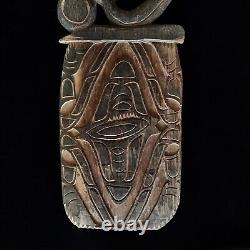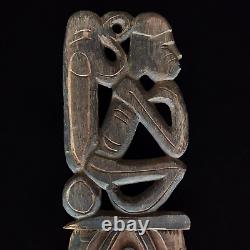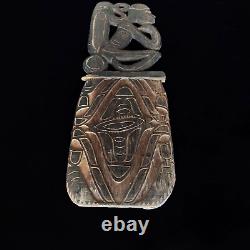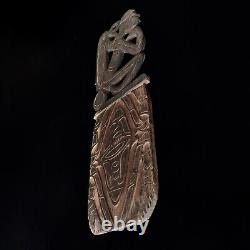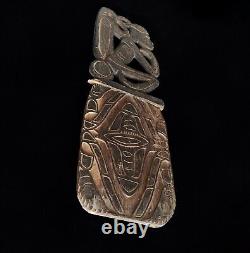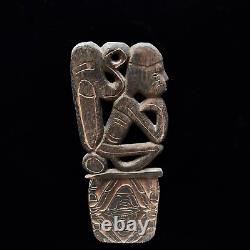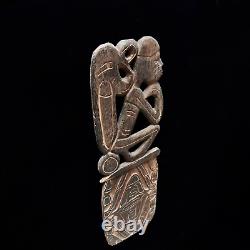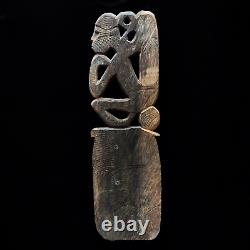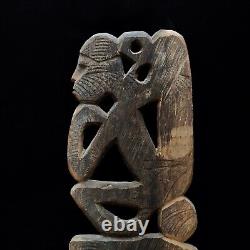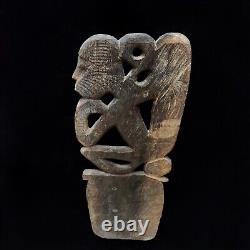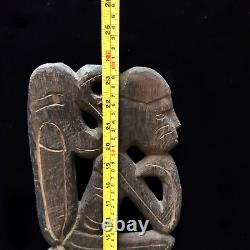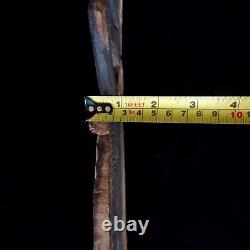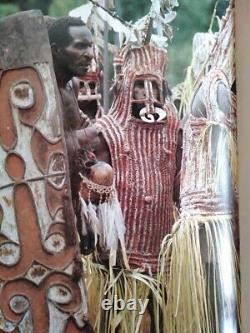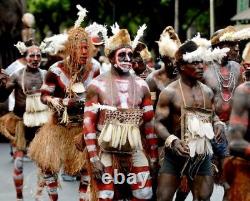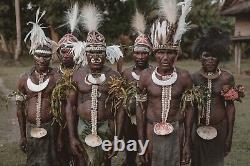 Primitive Asmat Wood Story Board Panel , Tribal Ancestor Figure. Carved Iron Wood Sculpture from Papua New Guinea. The Asmat tribe is an indigenous group residing in the remote and dense rainforests of Papua, a province in Indonesia. They are best known for their unique and intricate woodcarvings, which showcase their exceptional craftsmanship and artistic skills.
The wood carving tradition of the Asmat tribe of Papua New Guinea, is a remarkable art form that holds deep cultural and spiritual significance. The Asmat people create intricate and symbolic wooden sculptures that reflect their rich beliefs, myths, and ancestral connections.
Traditionally, the Asmat people are skilled hunters and gatherers, relying on the rich natural resources of their environment for sustenance. = 23.5" x 7". Bring a piece of primitive Papuan culture to you home.
Great gift for family, friends & loved ones. Collecting Tribal Art Is My Passion, Food For The Soul, I Have Been Collecting Tribal Art And Antiques For Well Over 25 Years, My Collecting Trips Have Taken Me To Many Distant Countries, The Artifacts Of Interest Are Authentic Tribal And Eth nographic Implements Used In Divination And Healing.
My Travels Have Taken Me To Out Of The Way Places Where There Are No Cars Or Hotels, Some Of The Remote Places Are Only Reachable By Foot, So I Often Take Long Treks Into The Bush To Find Some Of These Rare Pieces, But Mostly Its A Question Of Being In The Right Place At The Right Time, My Collection Consists Of Ethnographic Material From Animist Tribal Peoples Of Africa Asia And South East Asia. However if you see something that you like, you can ask me if it is still available.